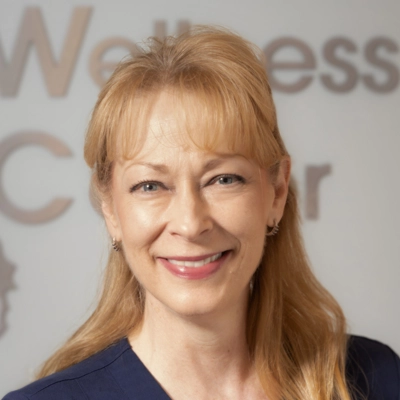 Chiropractor
Carmen Johanning D.C.
Dr. Carmen Johanning is a licensed Chiropractor in Richmond, Virginia. Currently, she is one of the longest practicing female doctors in the Richmond Metro Area. She completed her pre-chiropractic studies at Hamline University in St. Paul Minnesota. After graduating from Northwestern College of Chiropractic in 1992, she decided to leave the cold winters of Minnesota and head to the beautiful state of Virginia.
"When I moved to Richmond in 1993, Virginia was one of the most chiropractically underserved states in the nation. The numbers of chiropractors available to help people were limited and the numbers of female chiropractors were even smaller. I felt that I could really make a difference in Central Virginia's holistic healthcare…. the decrease in amounts of snow shoveling was icing on the cake!"
In her 30 years in practice, Dr. Johanning has had the privilege of helping hundreds of people not only with pain relief from back pain and headaches, but also with optimizing their overall health and making positive healthy lifestyle changes.
"Education is key. Pain is a big motivator for many to seek chiropractic care. In addition to pain relief though, I want my patients to understand how their bodies are designed to function normally. We need to fix the underlying source of the problem- not just mask the symptoms, and learn how to prevent the problems from reoccurring in the future. Just like many people have a dentist whom they have trusted for decades with the health and maintenance of their teeth, I want to be their family's chiropractor to maintain the health of their spines and nervous systems for decades to come. We can live healthy lives and age gracefully together!"
When not helping the people of Richmond with their health, Dr. Johanning loves singing with her church choir, watching Nascar and football and spending time with her husband Mark and two children Rachel and Derek.
Services and Techniques
Chiropractic Care
Decompression
Ergonomic Advice (for driving, work, and lifestyle activities)
Nutritional Consultation
Sleep Position Instruction
Orthotics Fitting
Referrals (to other health care providers)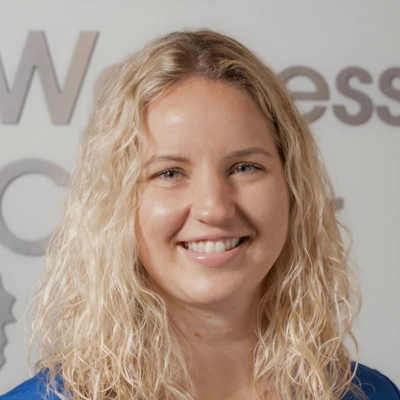 Chiropractor
CALLY P. WOMBLE D.C.
Dr. Cally P. Womble is a native of Naples, Florida, and has always had an interest in understanding health and the healthy functions of the human body. That curiosity, coupled with her passion for helping families and children live healthier lives, led her to West Virginia University (WVU) in Morgantown, WV, to pursue her education in the health field.
Dr. Cally completed her undergraduate studies in 2014 with a Bachelor of Science Degree in Exercise Physiology with an emphasis in Aquatic Therapy. During her studies, she published a research article titled, " Exercise is for Everyone," and volunteered over 500 hours at local rehabilitation centers where she worked with people of all ages. It was during this time that she realized her true calling to serve families, children and pregnant mothers through chiropractic.
After graduating from WVU, she moved to Spartanburg, SC, to begin her chiropractic journey. For the next three and half years, Dr. Cally attended Sherman College of Chiropractic where she was very involved in several organizations, activities and student clubs on campus. She served as a President of Little Spines Club where she discovered her passion to help children. Because of that experience, she took part in extra seminars that focused on prenatal and pediatric chiropractic. Dr. Cally is Webster Certified to help pregnant mothers and is completing postdoctoral training in Prenatal and Pediatric Chiropractic through the International Chiropractic Pediatric Association (ICPA). After graduating from Sherman College in 2017, she moved to the greater Richmond area to be with her husband, Tyler, her daughter, Mackenize, and their Goldendoodle, Morgan.
"My desire is to help individuals from newborns to the elderly to achieve their optimal function using precise, scientific chiropractic adjustments to help the body heal from the inside-out. I am here to serve my patients, their families and their friends. I envision reaching out to the families in our community to improve the overall health of our society. My goal is to educate and inspire a new way of life by allowing the body to reach its greatest potential in health and wellness through chiropractic."
On weekends, Dr. Cally enjoys spending time with her family and friends, going to football games, hiking, exercising, yoga, cooking and spending time in the great outdoors.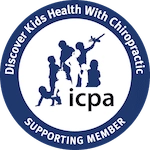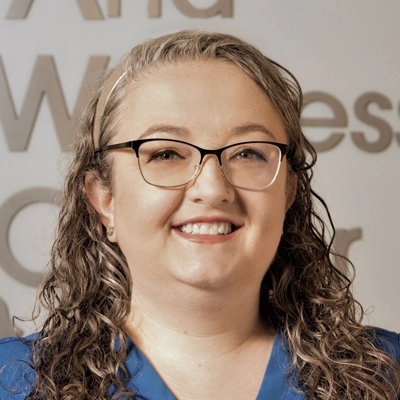 Chiropractor
CARA ZELLNER D.C.
Hailing from the small town of Bucyrus, Ohio, Dr. Cara Zellner has held a lifelong passion for helping others. That passion lead her to pursue a career in chiropractic care.
Dr. Cara began her education in undergraduate studies at Eastern Michigan University in Ypsilanti Michigan. While there she spent significant time volunteering which included spending 2-3 hours nearly every weekday reading to underprivileged children and as a tutor in after-school programs. She was recognized at the university for her efforts as a resident advisor after planning and executing a large canned food drive for the Ypsilanti community.
After completing her undergraduate studies in 2007, Dr. Cara moved on to Seneca Falls, New York to study chiropractic at the Northeast College of Health Sciences where she took particular interest in manual therapy techniques, including Graston technique and myofascial release. It was here that Dr. Cara also began her interest in the research on functional movement science and how it can best help patients.
Upon moving to northern Virginia in 2011, she spent eight years working closely with physical therapists and massage therapists in a multidisciplinary clinic and integrating their knowledge into her chiropractic practice.
"I have always had a deep desire to help others and chiropractic is one way that I can feed this passion. From triathletes seeking optimal performance to elderly individuals looking to improve pain-free movement, my goal is to help people reach their health goals; whether that objective is taking on the next marathon or just being able to perform simple activities with less pain, I will use my years of experience and training to help you reach your goals."
Dr. Cara loves the outdoors and crafting. When she isn't hiking the many trails in the region, she enjoys crafting, 3D printing, and keeping current with the latest in chiropractic and health research.
Chiropractor
REBEKAH LIBERTY D.C.
Dr. Rebekah Liberty grew up in Kernersville, NC and comes to the Richmond area by way of Montana, North Carolina, and South Carolina. She studied at Logan College of Chiropractic in St. Louis, MO. Chiropractic was a way of life from a young age due to family having neck and back issues that were greatly helped through chiropractic care.
Dr. Liberty graduated from Logan College of Chiropractic in St. Louis, MO in 2004. She practiced in Rock Hill, Cheraw, and Myrtle Beach, SC before switching gears and working as a full-time college professor for over 10 years. During that time she married, had a daughter, and moved to NC where she continued to teach. Then her family made a huge move across the country to Montana where she opened her own practice, utilizing some of the chiropractic industry's most advanced technology. They decided to move back east and landed in Richmond.
Dr. Liberty loves caring for people of all ages and is a Functional Movement Training certified provider with RockTape (Basic and Advanced) and RockPods. She uses a variety of techniques including Logan Basic, Diversified, SOT, and drop table, as well as the ProAdjuster/Sigma Instruments adjusting technology.
When not at the office, Dr. Liberty enjoys baking and cooking with her daughter, doing crafty things like embroidery, cross stitch, and crochet, and attending strongman competitions to watch her husband compete!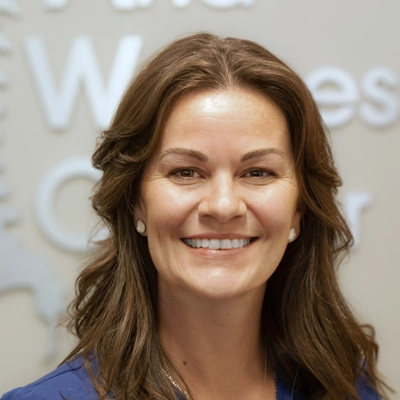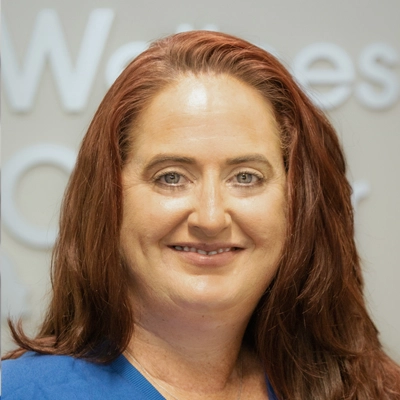 Patient Therapy Manager
Christina
Billing and Insurance Coordinator
Chrissy
OFFICE HOURS
---
Monday
7:30am - 12:30pm
2:00pm - 6:00pm
---
Tuesday
1:30pm - 6:00pm
---
Wednesday
7:30am - 12:30pm
2:00pm - 6:00pm
---
Thursday
1:30pm - 6:00pm
---
Friday
7:30am - 12:00pm
---
Saturday & Sunday
Closed